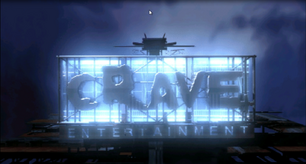 Crave Entertainment was an American video game company that went bankrupt in
2012.It was founded in 1997 by Nima Taghavi. Its headquarters was in Newport Beach, California. It was acquired by Handleman Company in 2005 in a deal valued up to $95,000,000 but was then sold to Fillpoint LLC in early 2009 for only $8,100,000 due to Handleman's bankruptcy and pending liquidation.
Crave has had successful relationships with developers Liquid Entertainment, Irrational Games, Genki, Warthog, Dream Factory, Zed Two and Opus.
During its lifetime it published games for Dreamcast, Wii, Nintendo DS, Game Boy Advance, Nintendo 64, Nintendo GameCube, PlayStation, PlayStation 2, PlayStation 3, PSP, Xbox, and Xbox 360. Crave mainly focused on budget titles, and imported games such as Kaido Battle.
The company was responsible for the publication of Future Tactics, and other games.